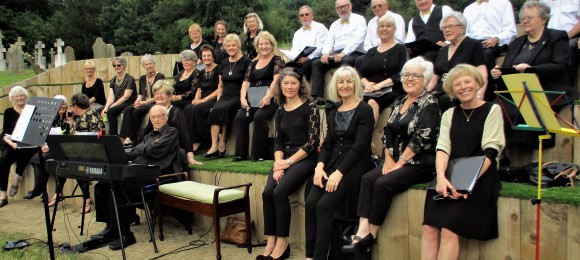 The Choir recently made a return trip to the delightful North Lincolnshire village of Saxby All Saints where they performed an open air concert of choral music.
The venue was a new amphitheatre at the very attractive and interesting parish church which dates from the early 19th century. Completely un-spoilt, the church was designed by famous architect Sir Gilbert Scott and features a sloping aisle with the chancel higher than the nave!
The choir performed their current concert programme led by their Musical Director, Carole Readman. Accompanist was the renowned and talented John Boxall. Although the concert had to be completed in the adjoining village hall  because of a rain shower, the afternoon was enjoyed by all and concluded with a spectacular tea.