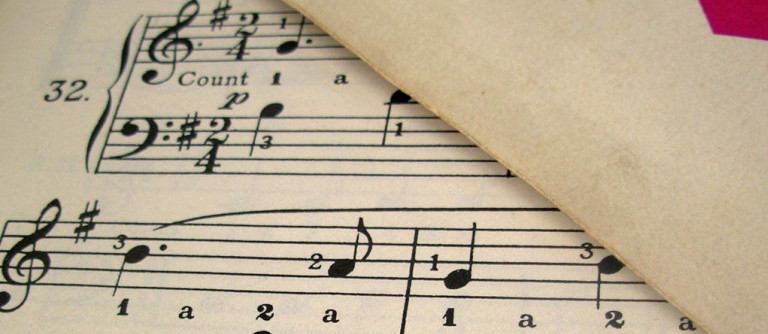 Each Year, our Musical Director, Carole Readman, was at a residential musical event recently and was given a box of miscellaneous and old sheet music to browse through. Imagine her surprise on discovering a piece entitled "The Waites"! The copy was extremely old and discoloured and clearly of some age given the style used for notation and other items. The piece bears the name Jeremiah Saville and is dated 1673.
Upon playing the piece, Carole discovered that it was a Madrigal and following research, she has discovered that the composer was well known in his day and considered to be "amongst the eighteen principal London teachers 'for the voyce or viol'.
The choir has adopted "The Waites" as its theme tune and it will feature in many concerts in the future.