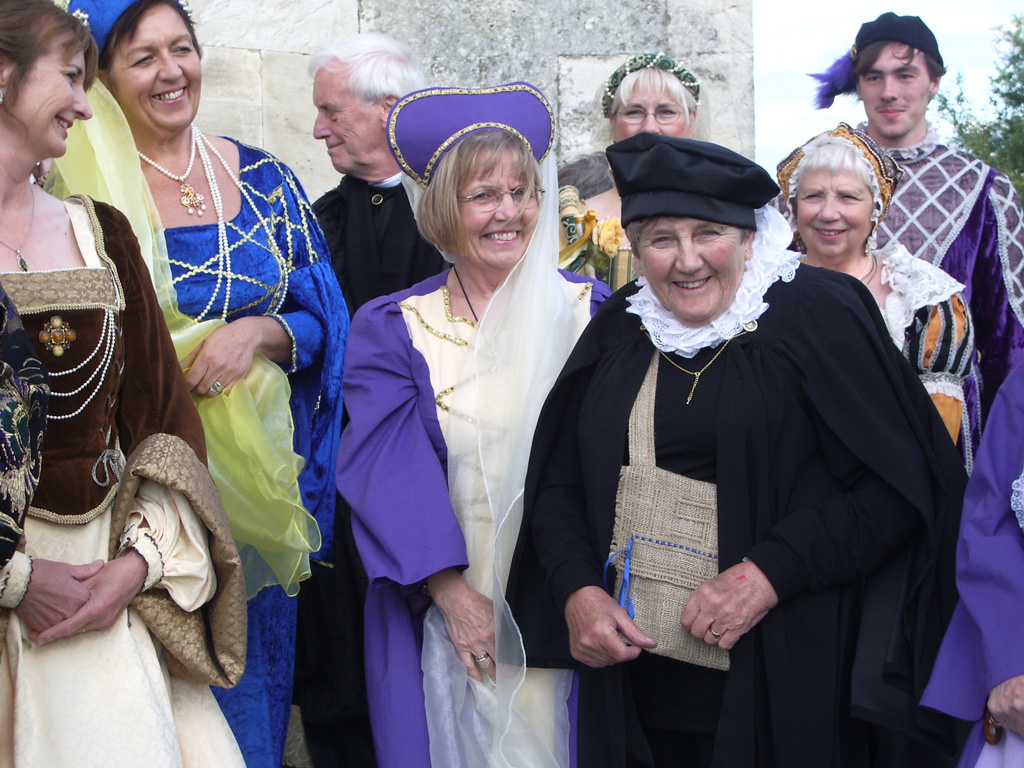 Weighton Waytes is renowned for the wide range of music that it performs, and this includes a work written to commemorate events which took place back in the Middle Ages. In this connection, the year: '1536' has special significance for the choir.
Firstly because the choir has formed strong bonds with All Saints Church, Aughton in the East Riding of York. This wonderful and historic church is famous for its association with Robert Aske, leader of the insurgents in the Pilgrimage of Grace, October 1536. The Pilgrimage of Grace was the name given to the uprising by 40,000 men demanding reinstatement of the monasteries and priories during the reign of Henry V111. Aske was executed for treason on Cliffords Tower, York on12th July 1537.
The choir has performed at an annual Concert at Aughton in June to commemorate this historic event almost since its inception as well as a number of other events during the year. These evenat have been at the invitation of Weighton Waytes Choir member, Nell Whittingham, who is Church Warden at All Saints, Aughton.
The Pilgrimage of Grace Concert in June 2012 was extra special because our Musical Director Carole Readman had composed a Cantata entitled "1536" to commemorate the event. The choir performed the work in Tudor costume and a highly successful event was enjoyed by a packed Church.
This year, Bridlington Priory is holding a year long celebration of their 900 Anniversary entitled Priory 900. As part of the programme of events, the Priory is commemorating Pilgrimages. To this end it is hosting a number of Pilgrimages which will start at various locations in Yorkshire and end at Bridlington Priory. It has also invited Weighton Waytes to perform Carole Readman's 1536 Cantata describing The Pilgrimage of Grace.
This event will take place on Friday 13th September at 7:30pm and tickets are available from the Priory or at the door priced £5:00.
The choir ill once again be dressed in Tudor costume which will add real authenticity to the event.
The Choir are looking forward to performing in the auspicious Priory and to an expected large audience.
The photographs depict Weighton Waytes in Tudor costume at the inaugural performance of "1536" at All Saints Church, Aughton, East Riding, in June 2012.